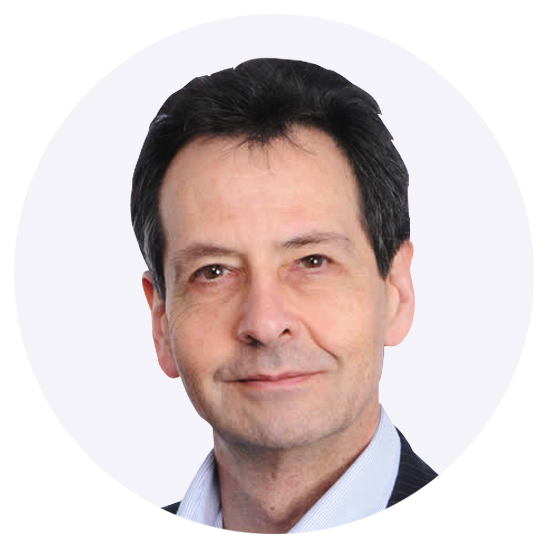 Associate Professor Greg Goodman, Dermatologist of over 20 years, is a global speaker in aesthetic medicine and is on various advisory boards for Merz, Allergan and Galderma.
Greg has trained thousands of dermatologists, doctors, and nurses to perform injectable treatments.
Associate Professor Goodman has been widely published in many peer reviewed journals across the globe.
Greg is currently Chief of Surgery at the Skin and Cancer Foundation of Victoria and an associate professor at Monash University in Melbourne, Australia.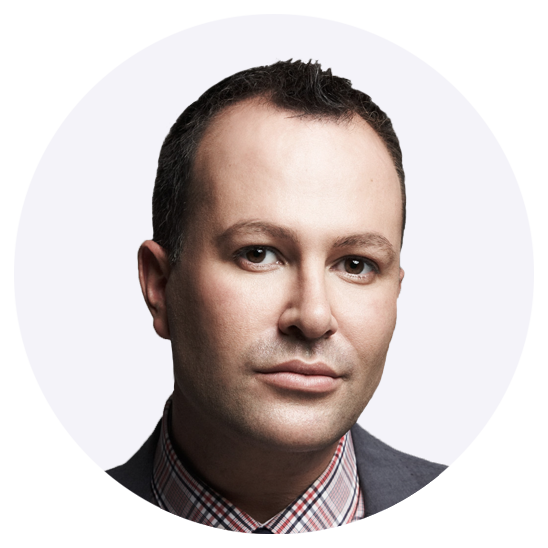 Mike Clague, with over 13 years of experience in the medical aesthetic industry, has acted as a consultant in Asia to Allergan and is currently a Trainer for Galderma in Australia and New Zealand.
Mike has performed business coaching duties for many clinics across the Asia Pacific Region. Mike has grown clinics across Australia, New Zealand, Thailand, India, Malaysia, Indonesia and the Philippines with a mixture of internal and external clinic processes.
Mike has presented "practice growth strategies" sessions at conferences such as: Australian Society of Plastic Surgeons Non-Surgical Conference, New Zealand Social of Cosmetic Medicine, Australian Society for Cosmetic Dermatology, and Galderma Aesthetic Symposium.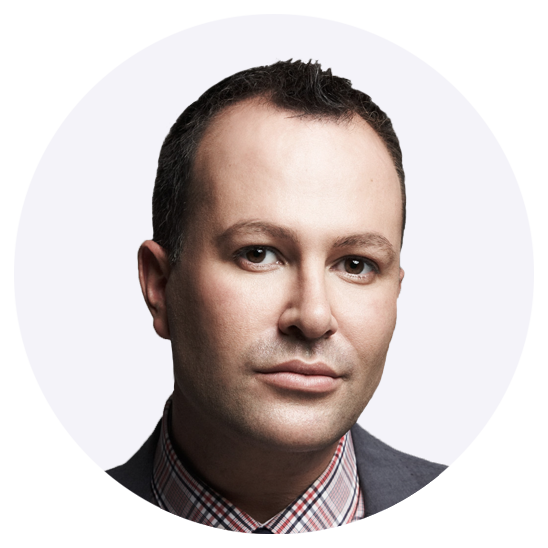 Your Convenience
Online learning allows you to go at your own pace.
You can purchase a one year membership and visit our site as much as you like, building constantly on your skills or you can purchase for one month it's up to you.
You can watch our videos anywhere you have a good internet connection, even on your iPhone (one password per person).
If you are a practice manager and your employing a new injector, why not have them sit down and go through our course before you commence physical training? This will speed up skill acquisition.
Our course software is easy to navigate for anyone.
Our Content
Are you having trouble getting training from the Pharma companies on topics such as Masseter Hypertrophy, Mentalis injection with muscle relaxant or Hyalase injection? Once you have agreed to our terms and conditions, you can access this type of information and learn some of these vital pearls for your aesthetic clinic.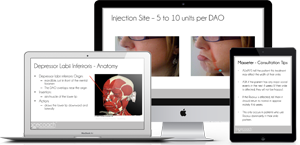 Our injectable course content covers anatomy, injection sites, doses, product discussions, scientific background of the products, and patient communication tips.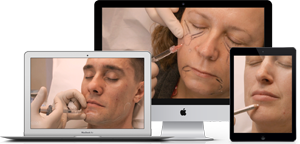 Our clinical content contains practical video demonstrations on live patients.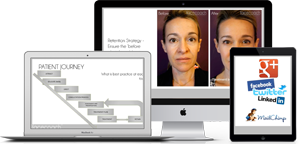 Our Practice Development course contains easy to understand business concepts for both small or large clinics. You can implement many of these strategies easily and without help.